.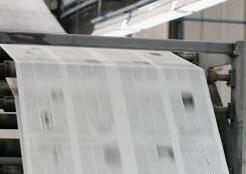 ----------
September 1, 2012 -- It has been 8 years, and John Kerry is still whining that he was "swiftboated." To honor the occasion, here's the complete "Christmas in Cambodia" story, as a reminder of just how thoroughly the Swift Vets and their friends demolished Kerry's credibility in 2004.
CHAPTER 9: An Unforgettable Cambodian Christmas.
We're also dropping the Kindle price for To Set The Record Straight to just 99 cents. You can't get any closer to free than that; at least, not on Amazon.

----------

January 12, 2010 -- To Set The Record Straight is now available on Kindle for just $4.99.

----------

May 25, 2009 -- Scott Swett challenges the old media to report the truth about the Swift Vets: that the group has taken no part in the various "swiftboating" activities reported since 2004. See Media still lying about the Swift Boat Veterans at the American Thinker.

----------

December 23, 2008 -- Remember Wade Sanders, the retired Navy Captain and former Swift boat officer who introduced John Kerry at the 2004 Democratic National Convention? He was Kerry's primary hatchet man against the Swift Boat Veterans for Truth; a man who entertained hopes of becoming Secretary of Defense. Sanders also wrote a charming review of TSTRS at Amazon comparing our work to that of Nazi propagandist Josef Goebbels.

Now, Wade Sanders has been convicted on felony charges of downloading child pornography.

Did Sanders man up and admit his wrongdoing? Certainly not. He claims he was just doing research, and that his reason for collecting kiddy porn videos was "pure and innocent."

----------

August 21, 2008 -- In "Swiftboating," Media Myths and the 2004 Campaign, Scott Swett debunks some oft-repeated canards about the Swift Boat Veterans For Truth.

----------

August 15, 2008 -- In a new review of TSTRS at CampusReportOnline.net, Rachel Paulk writes, "Filled with detail and steeped with history, To Set the Record Straight paints a disturbing picture of media manipulation and communist calculation in shaping the American perspective of the Vietnam War. The Swift Boat Veterans' fight against John Kerry came to symbolize their fight against their undeserved reputation from malignant antiwar protestors and their mainstream media sympathizers."

----------

July 2, 2008 -- We have become weary of "Swiftboating" references by leftist political operatives and members of the media eager to pretend that the Swift Boat Veterans for Truth failed to make their case against John Kerry. Accordingly, we have released a second chapter online that details how the Swift Vets successfully debunked the Kerry campaign's heroic "No Man Left Behind" story. We also take the investigation further by interviewing key participants in that mission who were not heard from in 2004.
See CHAPTER 10: An Incident on the Bay Hap River.
Please also see our latest press release.

----------

April 20, 2008 -- Henry Wickham Jr. writes in the American Thinker, "If the words 'swift' and 'boat' must be combined and turned into a verb, then let us insist on its proper use." He adds, "To understand better the origins of this term and the actual meaning of swiftboating, one can do no better than to read To Set The Record Straight..."

Mr. Wickham notes the real purpose of the ongoing effort by prominent Democrats and their media supporters to denigrate the 2004 movement that exposed Kerry as a self-aggrandizing liar and anti-military propagandist:
To make the definition of swiftboating synonymous with "smears," "lies," and "innuendo" is to declare John Kerry's innocence.... This clever manipulation of the meaning of words and its exoneration of John Kerry has much broader implications. In the 1970s John Kerry led a high profile movement that not only defamed American servicemen as crazed killers, but Kerry and his real "band of brothers" also successfully pushed policies that had truly genocidal consequences in Southeast Asia. To exonerate John Kerry is to exonerate his movement and all who participated in it for their role in the genocide. It is to whitewash all of them from the consequences of their actions.
----------
February 22, 2008 -- Mark Hemingway writes at NRO that TSTRS "tells the story of Vietnam veterans who refused to accept the media's grotesque portrayal of their service for their country — as angry malcontents who committed atrocities in fighting an unjust war, ...put an organization together on the fly — and swung the outcome of a presidential election." He calls the book "straightforward and scholarly," and notes that we "took great care to document all assertions and present an objectively convincing account." That would explain all the footnotes...
----------
February 19, 2008 -- We have our first negative review at Amazon, where the paperback version of TSTRS is available. Review number 29 comes to us from Wade Sanders, the well-known Kerry mouthpiece. Sanders has revised his remarks at least once, but the current version calls TSTRS "a regurgitation of the lies spouted by a thoroughly discredited group." No specifics, of course. Perhaps Sanders still resents missing out on a plum job in the Kerry Administration. His current assignment is less glamorous - trashing a book he almost certainly hasn't bothered to read.
----------
February 14, 2008 -- Here's a nice valentine. Cheryl Chumley's new review for Human Events, The Truth About the Swift Boat Vets and Kerry's Deceit, calls TSTRS, "...a remarkable and painstakingly notated historical account of the cultural war that coursed beneath the 2004 presidential election."
----------
February 12, 2008 -- Glenn Reynolds writes at Instapundit, "With 'swift-boating' now being used by the ignorant as a synonym for false charges, it's worth remembering that it was John Kerry who had to retract his statement about his secret Christmas mission to Cambodia, despite it having allegedly been 'seared, seared' into his memory."
----------
February 1, 2008 -- In his latest WorldNetDaily article, New Swift Boat book sets the record straight, Unfit for Command co-author Jerry Corsi calls TSTRS "...a definitive and page-turning recounting of what really happened, as told by those who were there to participate and give witness."
----------
January 30, 2008 -- Author Scott Swett talks with FrontPageMagazine.com about TSTRS, the media, and the ongoing efforts of leftist activists to smear America's troops and veterans.
----------
January 26, 2008 -- Here's one we missed: In We need more Swiftboating, not less, David St. Lawrence of Making Ripples writes, "If you wish to see how mass media played the disinformation game in 2004, 'To Set The Record Straight' will give you hours of fascinating reading. It is a step-by step recounting of how ordinary people can mobilize to reach out to the public and publicize their side of history when it has been deliberately suppressed. It should be required reading for all candidates for office and for those interested in changing history."
----------
January 24, 2008 -- Writing in the South Brunswick [New Jersey] Post, columnist and radio host Keith Rasmussen invites Kerry supporters to take up the challenge made by Texas oilman T. Boone Pickens - disprove just one of the Swift Vets' charges, and collect a cool million bucks. Rasmussen suggests that TSTRS provides "everything you need to know about the Swifties' claims... with sources cited. Knocking them down or punching holes in them is another matter – that's your task (for which you'll be rewarded)."
Step right this way, laaaadies and gentlemen...
----------
January 22, 2008 -- Author and constitutional lawyer Dr. Henry Holzer reviews TSTRS at FrontPageMagazine.com.
----------
January 21, 2008 -- TSTRS gets a favorable mention in Tap, Tap, Tap..., a powerful new article by poet and Vietnam Veteran Russ Vaughn.
----------
January 16, 2008 -- Fedora, author in 2004 of a detailed analysis of the communist connections of John Kerry and the antiwar movement, has posted a new review of our book at FreeRepublic.com.
----------
January 14, 2008 -- Here's a new review of TSTRS by a Vietnam-era veteran posting at FreeRepublic.com.
----------
January 10, 2008 -- Here's a transcript of Scott Swett's interview by Andrea Shea-King on WDBO in Orlando.
----------
January 3, 2008 -- A transcript is now available of Scott Swett's interview by Paul Weyrich on RighTalk Radio.
----------
December 31, 2007 -- Here's a perceptive review of TSTRS by Vietnam veteran William Neal, who makes an excellent point about how collaborative efforts by bloggers and other online researchers tend to be self-correcting.
----------
December 24, 2007 -- Don't miss Swiftboating history, Denis Keohane's new article at The American Thinker. Keohane examines efforts by the Iraq Veterans Against the War to set up a "second Winter Soldier Investigation" to smear American troops as war criminals. The IVAW is working in tandem with members of the original Vietnam Veterans Against the War to recap their greatest "success" - maligning the U.S. military so successfully that the effects continued for decades. Keohane also says of TSTRS:
Swett and Ziegler's book may serve to prevent history from repeating and in so doing facilitate a cleansing light shining back in time on that first WSI and the despicable defaming of those veterans.
----------
December 20, 2007 -- Tom Maguire of Just One Minute has posted his thoughts on the book.
Tom also recalls his own contribution in 2004. He found that Kerry crewman Zaladonis, who was telling reporters he was on Kerry's first training mission and that it was the scariest night of his life, had never mentioned the event during repeated interviews with Kerry authors Douglas Brinkley and Michael Kranish the previous year.
----------
December 19, 2007 -- Here's a transcript of Scott Swett's interview by Thom Hartmann on Air America.
----------
December 12, 2007 -- We've posted our free online chapter, Rather's Ruin and the Rise of the Pajamahadeen at FreeRepublic.com. Atlanta attorney Harry MacDougald ("Buckhead"), the first person to recognize that 60 Minutes' Bush National Guard documents were fakes, calls the chapter "a really, really good writeup of the affair."
----------
December 7, 2007 -- Click here to read our initial press release.
----------
December 6, 2007 -- Boston's Patriot Ledger recently reported that John Kerry "has compiled a dossier on his war record critics." Whether Kerry and his minions hope to discredit the Swift Vets personally or to counter their charges is unclear, since no actual information has been released. In a followup article, the paper reported on the angry response to Kerry's remarks. Our favorite quote, "You don't get that kind of reaction from your comrades in arms because they're in a different political party."
Don't miss Bruce Kesler's remarkable review of TSTRS: The Inside Story Of The SwiftBoaters Finally Told.
----------
December 5, 2007 -- Welcome to ToSetTheRecordStraight.com. If you followed the Swift Vets in 2004, if you are a Vietnam veteran or a family member, or if you are interested in online politics and the media, we have a book you will want to read. After you do, drop us a line at Authors@ToSetTheRecordStraight.com.
P.S. You can also get here via TSTRS.com.
----------