.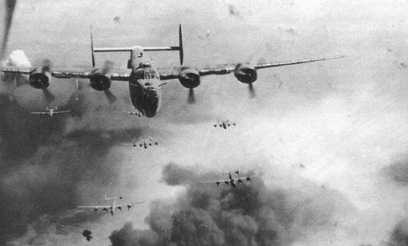 "If you aren't taking flak, you're not over the target."
.
Reviews
Bruce Kesler provides a detailed overview of To Set The Record Straight and the events it describes in The Inside Story Of The SwiftBoaters Finally Told. Kesler calls it "the most important book you'll buy this year," and "extraordinarily comprehensive." We see no reason to argue.

Tom Maguire of Just One Minute reviews TSTRS in For Your Christmas Consideration. Maguire writes, "This book ought to be a must read for journalism professors and students, and should delight anyone likely to enjoy a story of media bias..."

Denis Keohane has published an excellent article on efforts by the Iraq Veterans Against the War to set up a "second Winter Soldier Investigation" to once again smear American troops as war criminals -- Swiftboating History. Keohane calls TSTRS "the definitive and exhaustive historical account of what the swiftboating of John Kerry actually was, how and why it happened and how it accomplished the mission intended." He adds, "Swett and Ziegler have documented the way. The new media, beginning at the grassroots, should welcome this new WSI and engage it with truth."

Vietnam veteran William Neal has provided this thoughtful review of TSTRS. Neal writes, "Scott Swett and Tim Ziegler have provided a great service to their country and to our understanding of how the Internet is changing politics. What a great piece of writing and research!"

John Moore of Useful Fools blogs on TSTRS in Vets Take On the Media and the Democratic Machine, and Win. Moore writes, "Expect one surprise after another in this brilliant and important book... Every practicing journalist in America needs to read this book and then ask and answer some hard questions."

Antiwar movement expert Fedora has written a detailed review of TSTRS, Countering Kerry's Orwellian History, at FreeRepublic.com. Fedora concludes, "Swett and Ziegler's account of the Swifties' public relations campaign reminds us of the pivotal role the Internet, independent publishing, and independent TV-film production played in the 2004 election. Future campaign strategists will undoubtedly read this book as a case study in how to use these new communication tools effectively in today's political world. Future voters should do the same, with the awareness of the power and responsibility that Internet access brings. Everyone really can make a difference."

Author and constitutional lawyer Dr. Henry Holzer has reviewed TSTRS for FrontPageMagazine.com. Holzer writes, "To Set the Record Straight provides thorough sourcing, demonstrating that 'the story about the story' is as credible as the original Unfit for Command story itself."

Dr. Jerry Corsi, co-author of the bestseller Unfit for Command, reviewed TSTRS for WorldNetDaily.com, calling the book "...a definitive and page-turning recounting of what really happened, as told by those who were there to participate and give witness."

Cheryl Chumley's review for Human Events, The Truth About the Swift Boat Vets and Kerry's Deceit, calls the book, "...a remarkable and painstakingly notated historical account of the cultural war that coursed beneath the 2004 presidential election."

In his review for the National Review Online, Swiftboating the Swiftboaters, Mark Hemingway writes that TSTRS "tells the story of Vietnam veterans who refused to accept the media's grotesque portrayal of their service for their country — as angry malcontents who committed atrocities in fighting an unjust war, ...put an organization together on the fly — and swung the outcome of a presidential election." Hemingway calls the book "straightforward and scholarly," and notes that the authors "took great care to document all assertions and present an objectively convincing account."
Feedback
"...scrupulously documents the most dramatic story of the 2004 campaign." - Scott Johnson, Power Line.

"Make sure you order a copy of To Set The Record Straight. Send one to your local newspaper editor – or to the next commentator or political operative whom you spot distorting the Swift Boat Veterans' legacy." - Michelle Malkin.

"Anyone who truly wants to go behind the scenes of SBVT will have to start with 'To Set The Record Straight'." - Capt. George Elliott, USN (ret.), John Kerry's former commanding officer in Vietnam.

"Outstanding." - John O'Neill, lead spokesman, Swift Boat Veterans for Truth.

"A magnificent job! The detail is incredible..." - Capt. Jack Chenoweth, Officer-in-Charge of PCF-23 during Kerry's "No Man Left Behind" engagement.

"A masterpiece." - James Rothrock, Lt. Colonel USAF (Ret.), Vietnam 1967-1968, author: Divided We Fall: How Disunity Leads to Defeat.

"This is an OUTSTANDING book... I will be buying additional copies for my VN buddies." - Kerry Myers, RVN 3/67 - 5/69.

"...[written with] meticulousness that most PhD theses in history cannot match. This book will blow the blood pressure of many radicals and leftists through the ceiling, and they will not want to see it publicized anywhere... [the book] paints a crystal clear and amazingly deep picture of media bankruptcy and the nefariousness of the Kerry organization." - R.J. Del Vecchio, RVN 12/67 - 11/68. Author of Whitewash / Blackwash: Myths of the Vietnam War.

"An outstanding job... your book will be studied for years." - Wey Symmes, Treasurer, Swift Boat Veterans for Truth. Author: War on the Rivers: A Swift Boat Sailor's Chronicle of theh Battle for the Mekong Delta, and This is Latch: The Story of Rear Admiral Roy F. Hoffmann.

"Brilliant and inspiring..." - Jewish Odysseus.

"...demonstrates in painstaking detail that the [anti-Kerry effort] was largely a grassroots movement." - Mark Hemingway, National Review Online.

"...offers a front row seat to history — a unique insight into how a remarkable group of 254 men bypassed mainstream media and took their message, unfiltered and unapologetic, to American voters." - Keith Rasmussen, South Brunswick (NJ) Post.

"...should be required reading for all candidates for office and for those interested in changing history." - David St. Lawrence, Making Ripples.

"...brilliantly and accurately shows how the patriotic and courageous Swiftboaters told the truth about John Kerry when the mainstream media wouldn't." - B.G. Burkett, author of Stolen Valor: How the Vietnam Generation was Robbed of its Heroes and its History.
Quotes from 2004
"Kerry's Vietnam veteran opponents hadn't been in contact for over 30 years, so we searched each other out. Scott Swett... was an invaluable connector among us, creating an Internet political network that bound us together."

-- Bruce Kesler

(Former Marine Bruce Kesler founded "Vietnam Veterans for a Just Peace," the organization that put John O'Neill on the Dick Cavett Show to debate against John Kerry in 1971. This quote is taken from Kesler's op-ed The revolt of the Vietnam veterans in the San Diego Tribune, Dec. 19, 2004)

"In my view, Scott Swett is THE 'unsung hero' of the 2004 presidential campaign. Any history of the campaign would be woefully incomplete without an account of Scott's contributions."

-- Larry Bailey

(Retired Navy Captain and former SEAL Larry Bailey was president of "Vietnam Vets for Truth," the organization that hosted the Kerry Lied Rally and brought some 5,000 people to Washington in September 2004 to protest against John Kerry's candidacy)

"Scott Swett and his team were central participants in the strategy and implementation of the Swift Vets" effort against John Kerry in 2004. We might not have been successful if it were not for Scott's insights, his technical and strategic understanding of the Internet, and his individual initiative. Scott probably knows more than anyone else about the behind-the-scenes realities of the Swift Vet and POW effort to defeat John Kerry."

-- Jerome R. Corsi, Ph.D.

(Dr. Jerry Corsi was co-author of the best-seller Unfit for Command. He also played a key role in researching and developing information about Kerry's military service and anti-war activities during the 2004 presidential campaign)

"We couldn't have done it without Scott."

-- John O'Neill

(John O'Neill was the primary spokesman for Swift Vets and POWs for Truth, and the co-author of Unfit for Command)